It has occurred to me that this blog is eminently findable when starting from my name, and that consequently the companies who I'm interviewing with at the moment will no doubt see several rather annoyed rants on computer related subjects attached to said name.
Rather than retract these, I wish to quote the words of a great man on this subject: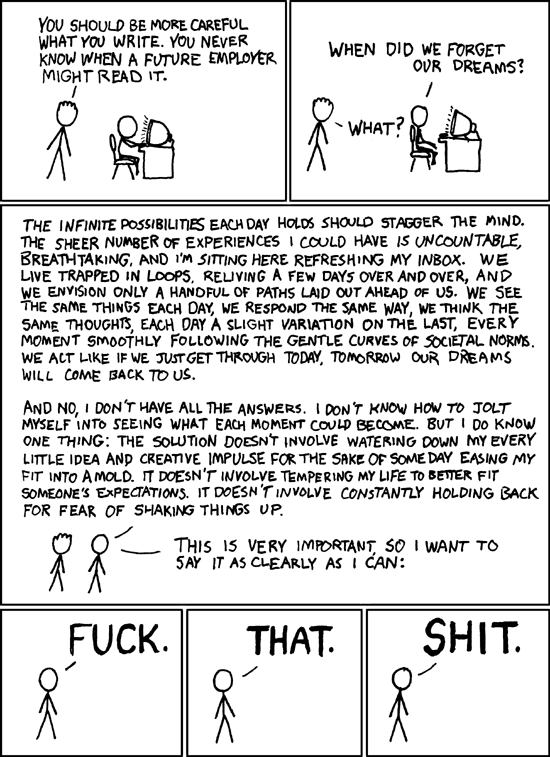 (Hotlinking done with permission)
I do hope the existence of these rants doesn't put you off. If it does, then we're probably not compatible anyway. Sorry.
David